Organic Neal's Yard Facials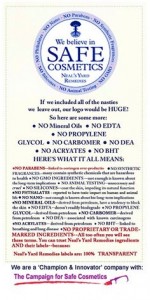 This is a full facial treatment using the purest awards winning Neal's Yard Organics Products.
Neal's Yard is a gorgeous and naturally organic skincare range and totally enriched with plant extracts and pure essential oils to give your skin the optimum in nourishment to replenish and revitalise your skin.
Neal's Yard Organics facials are the ultimate pampering experience and will result in glowing skin and a deep feeling of relaxation.
You'll feel the stress melt away when you indulge in this fabulous facial. It's a wonderful treat for both you and your skin!
Relax with a mini scalp massage, while your mask is absorbing you will receive an arm, hand and foot massage. Heaven!